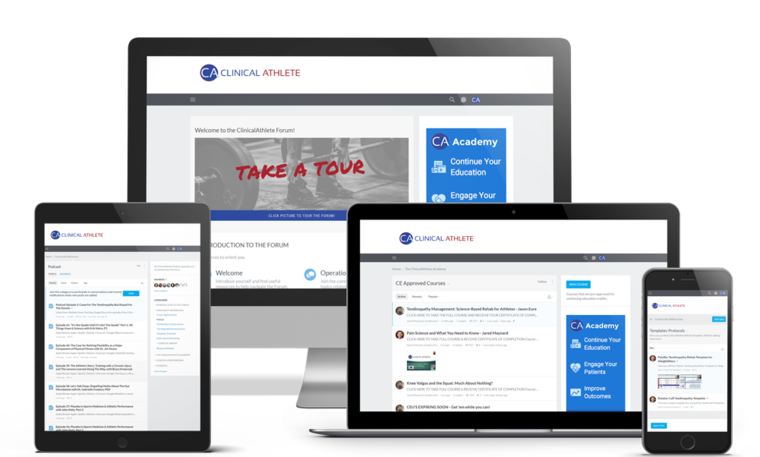 For our team of ClinicalAthlete Providers, sure, this is a platform for athletes to find and feel comfortable with you, before they step foot in your door. However, it is 
also
a place for professional development.
The ClinicalAthlete Forum that ONLY clinicians, coaches, and students have access to is a place for high level discussion amongst colleagues regarding all aspects of athlete care. In the Forum, we share ideas regarding difficult cases, treatment & training philosophy, best practices, current literature and much more. Live webinars, journal clubs, mentoring calls, online courses among other things, are added on a regular basis as an ever-growing education hub for our members. 
If you share our passion for learning,
apply to the ClinicalAthlete Forum today
.