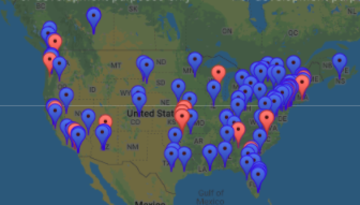 The
ClinicalAthlete Directory
is where athletes go to find professionals who (1) they can trust and (2) understand their athletic goals. 
It's a database of multi-disciplinary health-care and health & performance providers, who understand how to care for athletes. This FREE resource is designed for the athlete to find a Provider who will understand his or her goals related to training and athletic performance. These Providers speak the athlete's language, and will not arbitrarily say, "just stop lifting" or "squatting is bad for your knees". This is because they walk the walk, having been or currently are training for athletics themselves. 
You can search the
ClinicalAthlete Directory
by zip code, city, state, profession, name, or even key words. 
The map is populated on a regular basis with qualified providers that meet the ClinicalAthlete Standard. If you don't see anyone in your area yet,
contact us
 and we will do our best to find a qualified clinician near you. 
O
ur backgrounds and experiences may vary greatly, but we share a common trait. We know how to treat athletes because we ARE athletes.