ClinicalAthlete

Forum Members

&

Providers

are looking to expand their teams to include more critical thinking, evidence-based, athlete-focused clinicians and coaches like YOU! We're stoked to bring you this Career Opportunities page, where we list job openings from ClinicalAthlete Members & Providers from all over the country, and put them all right here for you to explore and apply.
Rehab2Perform - Various Locations, Maryland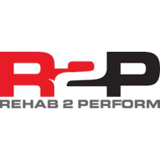 Job Description:
Accepting rolling applications for orthopedic and sports-focused Physical Therapists with high emotional intelligence and a commitment to personal development to join our team!! Rehab 2 Perform is the work environment suited for individuals looking for a combination of athletics and health care. The R2P team provides physical therapy and sports rehabilitation to help individuals in the community reach their greatest potential. For those looking to work on a team that is determined to empower all clients who walk in our doors, many of whom are athletes, this is the place for you. If interested, please send your cover letter and resume to info@rehab2perform.com.
Contact Person:
Josh Funk
Email:
info@rehab2perform.com
Website: 
www.rehab2perform.com


Next Level PT - Hamilton, New Jersey

Job Description:

Next Level Physical Therapy, a sports-focused clinic in Hamilton, New Jersey, is accepting rolling applications for a PHYSICAL THERAPIST. This opportunity is perfect for any PT looking for an ideal treatment environment working nearly exclusively with athletes and active people. For the right PT, this is truly a special work environment:
Amazing Patients: Our patient population consists primarily of highly motivated athletes (high school/college/professional) and active adults (ages 35-55). We are an out-of-network/cash-based clinic, meaning our patients understand the importance of investing in their health.
One-on-One Sessions: Our PTs see no more than 6-8 patients/day. All sessions are one-on-one (the average session is one-on-one for an hour).
Work With Other Passionate, Like-Minded PTs: Our owner is a Sports Certified Specialist who completed his sports residency with founding members of the Functional Movement Systems. Two of our PTs have trained underneath Bill Hartman at IFAST. Every PT on our clinical team has taken numerous PRI courses. We all share similar beliefs and principles when it comes to treatment, and we are always working to improve. We have dedicated time blocked each week in the schedule for clinical training.
Integrated Strength & Conditioning: Our clinic features an open area concept with a wide variety of fitness equipment that supports our integration of strength & conditioning principles into the rehab process. All of our PTs have backgrounds as strength coaches.
**For more information about Next Level, visit
www.mynextlvl.com
If you would like more information about the opportunity, or think that you may be a good fit, please send a short intro email with your resume to hiring@mynextlvl.com. If interested or questions, please feel free to email me directly at mike@mynextlvl.com as well.
Contact Person: 
Mike Wehrhahn
Email: 
hiring@mynextlvl.com, mike@mynextlvl.com
Website: 
www.mynextlvl.com


Precision Performance Physical Therapy - Philadelphia, Pennsylvania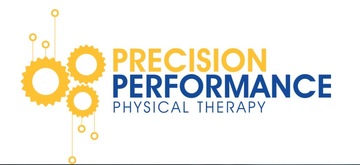 Job Description:
Precision Performance Physical Therapy, with two locations in Garnet Valley, PA and Philadelphia, PA is accepting rolling applications for a hybrid Physical Therapist and Strength Coach.
Precision Performance Physical Therapy is an athlete and active individual focused clinic with a focus on maintaining a healthy lifestyle through movement and promoting movement throughout the injury process. We are a patient referral driven clinic that focuses on achieving top level outcomes through using a variety of manual techniques and each therapists backgrounds in Strength and Conditioning. We coordinate closely with strength and specific skill coaches to help our athletes in the return to play process.
Our philosophies and training include: PRI, FMS, SFMA, Active Life, USA Weightlifting, Bill Hartman
More information about our company can be found at
www.precisionperformancept.com
.
Please submit a cover letter and resume with references to Jon@precisionperformancept.com.
Contact Person:
Jon Herting
Email:
Jon@precisionperformancept.com
Website: 
www.precisionperformancept.com


DeWitt Physical Therapy & CrossFit UP - Santa Cruz, California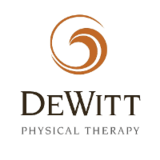 Job Description:
Hello CA!  We've been a part of this amazing community for a few years now, and we've had success in finding awesome team members through this forum; 2 in the last 3 years and hoping to go 3 for 3 as we're looking for our next PT team member. My name is Ryan DeWitt, I own and operate DeWitt Physical Therapy and CrossFit UP in Santa Cruz. We are a sports performance oriented clinic, working with an active population that ranges from weekend warriors to CrossFit Games athletes and also operate CrossFit UP in the adjacent suite. We have built our company on providing expert care, exceptional patient experiences, and innovative and progressive treatment options. 3 of our 5 PTs also have coaching responsibilities at UP, and our ideal candidate would be able to both treat and coach CF with at least their CF-L1. New grads welcome to apply as we have a strong on-boarding and on-going mentoring program, designed to build competency towards OCS and/or autonomous practice within our organization.
Here is our current ad with more info: DeWitt Physical Therapy is a private outpatient orthopaedic clinic in Santa Cruz specializing in sports medicine, general orthopedics and spinal cases, and is looking to add a Full-Time CA-licensed physical therapist to our team of specialists. Our treatment team is comprised of DPT or OCS practitioners, with strong emphasis on manual therapy, corrective and functional exercise and patient care with 60-minute evaluations, 30-minute follow up sessions and continuity of care.
DeWitt PT also operates CrossFit UP, which is located adjacent to the clinic. Coaching/training opportunities available for applicants with the appropriate credentials and experience.
The ideal candidate would have experience and training in manual therapy, with additional certification in strength and conditioning and/or board specialization, demonstrating strong motivation, critical thinking and interpersonal skills. Mentoring and group collaboration sessions are built into the schedule, with a strong emphasis on personal and professional growth, and for that reason new graduates are also encouraged to apply. Compensation based on experience, and additional benefits including continuing education allotment, MedBridge Subscription, Medical Contribution, IRA, Paid Holiday/Vacation/Sick Time and Gym Membership to CrossFit UP. 
Please send CV and any inquiries to ryan@dewittpt.com. For more information about DeWitt Physical Therapy:
www.dewittpt.com
and
www.crossfit-up.com
.
Contact Person:
Ryan DeWitt
Email:
ryan@dewittpt.com
Website:
www.dewittpt.com
 &
www.crossfit-up.com


Made2Move Physical Therapy - Charleston, South Carolina

Job Description:
Looking for a motivated, performance-based physical therapist who can help grow a local cash practice in Charleston, SC.
Email frontdesk@made2movept.com for details.
Contact Person:
Yves George
Email:
frontdesk@made2movept.com
Website:
www.made2movept.com


Relentless Athletics - Philadelphia, Pennsylvania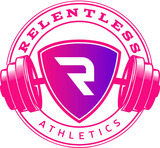 Job Description:

We are looking for a full-time strength coach that is passionate about introducing female athletes to the barbell. Our company focuses on presenting current science to the female athlete population, providing them with the ONE TOOL that will undoubtedly improve their performance and reduce their chance of injuries. More female athletes NEED strength training, and through Relentless we pride ourselves in our unique community and environment that empowers more females to lift weights and reach their sport performance goals.

Responsibilities:
Create individualized programs for athletes, using olympic weightlifting within the Relentless Weightlifting System
Administer movement assessments
Coach within 6:1 athlete to coach ratio within Relentless Semi-Private Program
Provide coaching within Relentless Team Training Program
Administer nutrition meetings within Relentless Nutrition Program
Attend sport games for athletes (w. compensation for travel)
Qualifications:
Bachelors degree in sport science, Master's degree preferred
USAW or CSCS
Great communication skills within a team environment
Great attention to detail
Ability to sympathize with athletes
Great interpersonal skills
About Relentless Athletics: Relentless specializes in female athlete development, utilizing weightlifting as its main tool for strength & performance training. Training Service:We operate as a semi-private training facility specifically for the female athlete. Every athlete receives an individualized program based on their initial movement assessment with us and is adjusted based on their athletic level, sports season, and individual goals. Relentless is looking for a strength coach that is proficient with weightlifting and has at least 2 years of experience. This position works closely with female athletes in junior high school, high school, and collegiate levels. We are seeking a coach who is highly motivated and ready to take her career working with female athletes to the next level. 
Contact Person:
Emily Pappas
Email:
 relentlesspa@gmail.com 
Website:
www.RelentlessAthleticsLLC.com
 & 
https://www.relentlessathleticsllc.com/career-opportunities



KBR, Inc. - Fort Walton Beach, Florida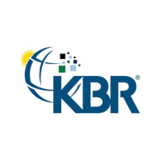 Job Description:

Title: Special Operations Physical Therapist (1 SOW) Hurlburt Field, FL
THIS POSITION OFFERS RELOCATION.
We attract the best minds in the world because our expertise thrives on creativity, resourcefulness and collaboration. That is how we supply our clients with cutting-edge solutions and services. 
We are seeking a stellar Special Operations Physical Therapist who will provide evaluation, treatment, and rehabilitation of musculoskeletal conditions. They are licensed independent practitioners and credentialed as direct care providers in specific military HP settings. At KBR we maintain a highly qualified workforce to help care for service people and astronauts – Could this be you?

Essential Duties & Responsibilities:
Evaluate and treat patients with or without referrals. 
Refer patients to other POTFF staff members as needed. 
Provide and perform the following services in support of POTFF's HP program for SOF personnel, with the priority on SOF Operators and Direct Combat Support personnel: Provide neuro-musculoskeletal injury care, utilizing approved supplemental clinical privileges including the ordering of images, laboratory tests, pharmaceuticals, dry needling, acupuncture, joint injections and aspirations, and referrals to specialty providers.
If directed by HP Program Manager and/or Coordinator, directly supervise the PT Tech, PT Assistant, and/or Certified Athletic Trainer (ATC) within their scope of practice. 
Participate in periodic meetings with HP and POTFF for reasons such as, but not limited to, reviewing care provided to patients. Identify opportunities for improvement. 
Serve as an advisor to the HP program Manager and/or Coordinator in matters related to Sports Medicine (SM), injury prevention, rehabilitation, and relevant human performance research.
Serve as an advisor to the HP program Manager and/or Coordinator for administrative matters, purchasing of supplies and equipment, and supplemental fiscal requests. 
Conduct equipment, product, and literature reviews to ensure the HP program stays current with the provision of care. 
Provide input for the development and utilization of required databases. 
Conduct peer (record) reviews for the HP Staff as directed by governing credentialing body and local medical oversight process.
Assists the HP program Manager and/or Coordinator in developing and updating criteria-based job descriptions and performance standards. 
Assist the HP program Manager and/or Coordinator in developing and maintaining clinical practice guidelines to ensure consistency of care across all HP Training Centers (HPTCs) and associated facilities. 
Assist with the preparation of short and long-term fiscal plans; submits input to the HP program Manager and/or Coordinator. 
Attend and participate in meetings with other POTFF staff members and medical providers as requested and/or required. 

Ensure safe and effective operation of equipment used for patient care and contribute to a safe working environment.
Participate in periodic in-service training for members of the HP staff or POTFF staff as appropriate.
Attend required training in accordance with guiding instructions. Commands will allow for attendance at necessary conferences and/or courses to complete continuing education units required to maintain certification.
Maintain 100% compliance with local mandatory command training requirements.
Document care in the Military's Electronic Health Record ) i.e., AHLTA, GENESIS, etc.) and/or the HP Enterprise-wide database (e.g., Smartbase, etc.) as required per DODI 6040.45, USSOCOM HQ and POTFF Staff, and as directed by local HP program manager and/or coordinator.
Document work performed, utilization, encounters, referrals, and all other information in the Military's Electronic Health Record (i.e., AHLTA, MHS GENESIS, etc.) and/or the HP Enterprise-wide database (e.g., Smartbase, etc.), as directed by HP program manager and/or coordinator and/or required by USSOCOM HQ and its POTFF staff.
Perform other tasks, within the scope of the PT position description, as assigned by the HP program Manager and/or Coordinator and/or required by USSOCOM HQ and its POTFF staff.
Collect and report all data as requested by the HP program Manager and/or Coordinator and required by USSOCOM HQ and its POTFF staff.
Proficiently utilize computers, software, and technologies as required and requested by the HP program Manager and/or Coordinator and required by USSOCOM HQ and its POTFF staff.
Required Education/Experience/Skills/Training: 
This position requires U.S. Citizenship.
This position requires a Secret Clearance or Top Secret Clearance, or the ability to obtain a clearance.
Master's degree in Physical Therapy.
Certification through the American Board of Physical Therapy Specialties (ABPTS) as either an OCS or SCS, or certification through the National Athletic Trainers Association (NATA) as a certified athletic trainer (ATC). 
Maintain credentialing requirements in good standing at the local MTF. 
Capable of meeting physical demands of training with SOF including the ability to hike over rough terrain, function in austere environments, and observe SOF training evolutions. 
May be required to assist with strength and conditioning testing and training protocols and lift and manipulate loads or weights up to 25 kilograms.
Minimum of five (5) years or more of demonstrable, accumulated experience (continuous and sustained experience preferred) of performing manual therapy in the sports medicine field with individual athletes and groups of athletes (experience at the levels of NCAA Division I, Olympic, professional, and/or SOF Operators preferred) in the accompanying, respective settings. 
Fluent oral and written communication skills in English.
Must maintain current certification in Basic Cardiac Life Support (BCLS) by the American Heart Association; must provide front and back proof of all training/certs/documentation.
Desired Education, Experience, Skills or Training: 
Doctoral degree in Physical Therapy. 
Prior military and/or SOF experience. 
Additional credentials such as a Certified Strength and Conditioning Specialist (CSCS) through the National Strength and Conditioning Association (NSCA). 
Standard Company Requirements: 
Must comply with Safety, Health and Environmental plan, policies and procedures. 
Must comply with the Quality Assurance plan, policies and procedures. 
Must maintain regular and acceptable attendance. 
Responsible for completing all required training. 
Perform other assignments and duties, as required. 
KBR is an equal opportunity employer. All qualified applicants will receive consideration for employment without regard to race, color, religion, disability, sex, sexual orientation, gender identity or expression, age, national origin, veteran status, genetic information, union status and/or beliefs, or any other characteristic protected by federal, state, or local law.
Scheduled Weekly Hours: 40
Contact Person: 
TBA
Email: 
TBA
Website: 
https://kbr.wd5.myworkdayjobs.com/en-US/KBR_Careers/job/Fort-Walton-Beach-FL/Special-Operations-Phys...
 & 
www.kbr.com
If you're a ClinicalAthlete Forum Member or Provider that's hiring and looking to get your career opportunities on our website, please send us an email at info@clinicalathlete.com OR post your career opportunity in the ClinicalAthlete Forum.