ClinicalAthlete

Forum Members

&

Providers

are looking to expand their teams to include more critical thinking, evidence-based, athlete-focused clinicians and coaches like YOU! We're stoked to bring you this Career Opportunities page, where we list job openings from ClinicalAthlete Members & Providers from all over the country, and put them all right here for you to explore and apply.
Rehab2Perform - Various Locations, Maryland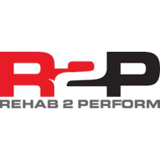 Job Description:
Accepting rolling applications for orthopedic and sports-focused Physical Therapists with high emotional intelligence and a commitment to personal development to join our team!! Rehab 2 Perform is the work environment suited for individuals looking for a combination of athletics and health care. The R2P team provides physical therapy and sports rehabilitation to help individuals in the community reach their greatest potential. For those looking to work on a team that is determined to empower all clients who walk in our doors, many of whom are athletes, this is the place for you. If interested, please send your cover letter and resume to
info@rehab2perform.com
.
Contact Person:
Josh Funk
Email:
info@rehab2perform.com
Website: 
www.rehab2perform.com


Next Level PT - Hamilton, New Jersey

Job Description:

Next Level Physical Therapy, a sports-focused clinic in Hamilton, New Jersey, is accepting rolling applications for a PHYSICAL THERAPIST. This opportunity is perfect for any PT looking for an ideal treatment environment working nearly exclusively with athletes and active people. For the right PT, this is truly a special work environment:
Amazing Patients: Our patient population consists primarily of highly motivated athletes (high school/college/professional) and active adults (ages 35-55). We are an out-of-network/cash-based clinic, meaning our patients understand the importance of investing in their health.
One-on-One Sessions: Our PTs see no more than 6-8 patients/day. All sessions are one-on-one (the average session is one-on-one for an hour).
Work With Other Passionate, Like-Minded PTs: Our owner is a Sports Certified Specialist who completed his sports residency with founding members of the Functional Movement Systems. Two of our PTs have trained underneath Bill Hartman at IFAST. Every PT on our clinical team has taken numerous PRI courses. We all share similar beliefs and principles when it comes to treatment, and we are always working to improve. We have dedicated time blocked each week in the schedule for clinical training.
Integrated Strength & Conditioning: Our clinic features an open area concept with a wide variety of fitness equipment that supports our integration of strength & conditioning principles into the rehab process. All of our PTs have backgrounds as strength coaches.
**For more information about Next Level, visit
www.mynextlvl.com
If you would like more information about the opportunity, or think that you may be a good fit, please send a short intro email with your resume to hiring@mynextlvl.com. If interested or questions, please feel free to email me directly at mike@mynextlvl.com as well.
Contact Person: 
Mike Wehrhahn
Email: 
hiring@mynextlvl.com, mike@mynextlvl.com
Website: 
www.mynextlvl.com


Precision Performance Physical Therapy - Philadelphia, Pennsylvania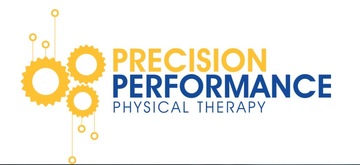 Job Description:
Precision Performance Physical Therapy, with two locations in Garnet Valley, PA and Philadelphia, PA is accepting rolling applications for a hybrid Physical Therapist and Strength Coach.
Precision Performance Physical Therapy is an athlete and active individual focused clinic with a focus on maintaining a healthy lifestyle through movement and promoting movement throughout the injury process. We are a patient referral driven clinic that focuses on achieving top level outcomes through using a variety of manual techniques and each therapists backgrounds in Strength and Conditioning. We coordinate closely with strength and specific skill coaches to help our athletes in the return to play process.
Our philosophies and training include: PRI, FMS, SFMA, Active Life, USA Weightlifting, Bill Hartman
More information about our company can be found at
www.precisionperformancept.com
.
Please submit a cover letter and resume with references to Jon@precisionperformancept.com.
Contact Person:
Jon Herting
Email:
Jon@precisionperformancept.com
Website: 
www.precisionperformancept.com


DeWitt Physical Therapy & CrossFit UP - Santa Cruz, California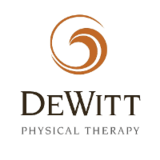 Job Description:
Hello CA!  We've been a part of this amazing community for a few years now, and we've had success in finding awesome team members through this forum; 2 in the last 3 years and hoping to go 3 for 3 as we're looking for our next PT team member. My name is Ryan DeWitt, I own and operate DeWitt Physical Therapy and CrossFit UP in Santa Cruz. We are a sports performance oriented clinic, working with an active population that ranges from weekend warriors to CrossFit Games athletes and also operate CrossFit UP in the adjacent suite. We have built our company on providing expert care, exceptional patient experiences, and innovative and progressive treatment options. 3 of our 5 PTs also have coaching responsibilities at UP, and our ideal candidate would be able to both treat and coach CF with at least their CF-L1. New grads welcome to apply as we have a strong on-boarding and on-going mentoring program, designed to build competency towards OCS and/or autonomous practice within our organization.
Here is our current ad with more info: DeWitt Physical Therapy is a private outpatient orthopaedic clinic in Santa Cruz specializing in sports medicine, general orthopedics and spinal cases, and is looking to add a Full-Time CA-licensed physical therapist to our team of specialists. Our treatment team is comprised of DPT or OCS practitioners, with strong emphasis on manual therapy, corrective and functional exercise and patient care with 60-minute evaluations, 30-minute follow up sessions and continuity of care.
DeWitt PT also operates CrossFit UP, which is located adjacent to the clinic. Coaching/training opportunities available for applicants with the appropriate credentials and experience.
The ideal candidate would have experience and training in manual therapy, with additional certification in strength and conditioning and/or board specialization, demonstrating strong motivation, critical thinking and interpersonal skills. Mentoring and group collaboration sessions are built into the schedule, with a strong emphasis on personal and professional growth, and for that reason new graduates are also encouraged to apply. Compensation based on experience, and additional benefits including continuing education allotment, MedBridge Subscription, Medical Contribution, IRA, Paid Holiday/Vacation/Sick Time and Gym Membership to CrossFit UP. 
Please send CV and any inquiries to ryan@dewittpt.com. For more information about DeWitt Physical Therapy:
www.dewittpt.com
and
www.crossfit-up.com
.
Contact Person:
Ryan DeWitt
Email:
ryan@dewittpt.com
Website:
www.dewittpt.com
 &
www.crossfit-up.com


Made2Move Physical Therapy - Charleston, South Carolina

Job Description:
Looking for a motivated, performance-based physical therapist who can help grow a local cash practice in Charleston, SC.
Email frontdesk@made2movept.com for details.
Contact Person:
Yves George
Email:
frontdesk@made2movept.com
Website:
www.made2movept.com


Relentless Athletics - Philadelphia, Pennsylvania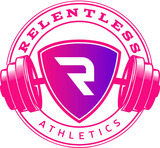 Job Description:

We are looking for a full-time strength coach that is passionate about introducing female athletes to the barbell. Our company focuses on presenting current science to the female athlete population, providing them with the ONE TOOL that will undoubtedly improve their performance and reduce their chance of injuries. More female athletes NEED strength training, and through Relentless we pride ourselves in our unique community and environment that empowers more females to lift weights and reach their sport performance goals.

Responsibilities:
Create individualized programs for athletes, using olympic weightlifting within the Relentless Weightlifting System
Administer movement assessments
Coach within 6:1 athlete to coach ratio within Relentless Semi-Private Program
Provide coaching within Relentless Team Training Program
Administer nutrition meetings within Relentless Nutrition Program
Attend sport games for athletes (w. compensation for travel)
Qualifications:
Bachelors degree in sport science, Master's degree preferred
USAW or CSCS
Great communication skills within a team environment
Great attention to detail
Ability to sympathize with athletes
Great interpersonal skills
About Relentless Athletics: Relentless specializes in female athlete development, utilizing weightlifting as its main tool for strength & performance training. Training Service:We operate as a semi-private training facility specifically for the female athlete. Every athlete receives an individualized program based on their initial movement assessment with us and is adjusted based on their athletic level, sports season, and individual goals. Relentless is looking for a strength coach that is proficient with weightlifting and has at least 2 years of experience. This position works closely with female athletes in junior high school, high school, and collegiate levels. We are seeking a coach who is highly motivated and ready to take her career working with female athletes to the next level. 
Contact Person:
Emily Pappas
Email:
 relentlesspa@gmail.com 
Website:
www.RelentlessAthleticsLLC.com
 & 
https://www.relentlessathleticsllc.com/career-opportunities



Barbell Therapy & Performance - Lowell, Massachusetts









Job Description:

We are looking for a part to potentially full-time physical therapist for our clinic in Lowell, Massachusetts, and our new clinic in southern New Hampshire. We are looking for an individual that is highly motivated, passionate, and willing to learn in a hybrid rehab-to-performance setting. This is a unique opportunity as we work primarily with strength sport athletes such as weightlifters, powerlifters, CrossFitters, bodybuilders, traditional sport athletes, and highly motivated active adults. We are a direct pay and out of network clinic, which means our clients value their health very seriously. We strive to help athletes and active adults return to their desired activities without limitation, and we convert many of our patients into training clients within our facilities. We are looking hard to find the right PT who has significant experience, passion, and skill set to help bring our patients from the treatment table back to elite human performance goals. 

This position is perfect for a PT looking to work with highly motivated athletes and active adults, who has the experience and skill set to be a great therapist one moment, and a strength coach the next.  
Our two clinics feature private treatment rooms for one on one care with our patients, as well as fully equipped strength and conditioning facilities that allow us to take patients and clients through the entire continuum of rehab and performance.  
Our patient population consists of various highly motivated individuals.  We commonly treat:

 Youth, high school, and college athletes in gymnastics, baseball, football, hockey, basketball, volleyball, wrestling, etc. 
Young adults from novice to professional in olympic weightlifting, powerlifting, strongman, CrossFit, and mixed martial arts. 
Active adults and weekend warriors who want to find and correct the source of pain, and no longer want to be restricted from the physical activities that they choose to participate in.  
This position is suited perfectly for someone looking to integrate strength training and rehab into one model of care. Our ideal candidate has a strong hunger for self development, continuing education, and a passion for delivering the highest quality of care and customer service, and contributes to the positive patient experience here.  

If this opportunity sounds like the right fit for you, or someone you may know, please send inquiries and resumes to Brett@barbelltherapyandperformance.com.
Contact Person: 
Brett Scott, PT, DPT, USAW-1
Email: 
Brett@barbelltherapyandperformance.com
Website: 
www.barbelltherapyandperformance.com
If you're a ClinicalAthlete Forum Member or Provider that's hiring and looking to get your career opportunities on our website, please send us an email at info@clinicalathlete.com OR post your career opportunity in the ClinicalAthlete Forum.